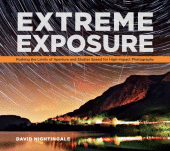 Book - Extreme Exposure, by David Nightingale

"For many digital photographers, exposure starts and ends at f/8 and 1/125 sec. But there's a point at which this sensible combination becomes formulaic—boring even. Extreme Exposure is the antidote to this rut, liberating amateur shooters to explore the extremes of shutter speed and aperture to capture creative, stunning images..."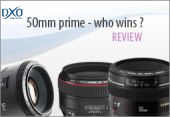 Review - Which 50mm lens for my camera? by DxOMark

"Owning a 50mm lens is probably a must for any photographer. These primes are ideal for many good reasons. Mounted on a full-frame body, they provide a neutral field of view. Not a wide-angle, and not yet a telephoto lens, it is said to be close to human vision. On wide sensors, a 50mm lens can be the perfect companion for many different activities, including reportage, portraits, or even landscapes. [...] We decided to focus mostly on resolution and on the DxOMark score because they are a perfect match for everyday use..."

Photo Journalism - The Big Picture, by The Boston Globe

Have a look on crazy photos reports from famous agencies such as Reuters or Getty Images, and enjoy instants shot. This website invites you to learn lots of political and economical information thanks to few lines of comments on each picture.